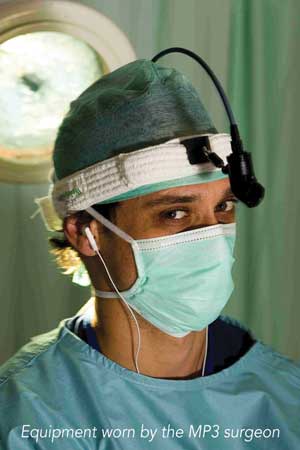 To the Editor: Music is often played in operating theatres, for a variety of reasons. It has been shown to decrease the anaesthetic requirements of patients1 and the autonomic reactivity of surgeons,2 and not to interfere with laparoscopic task performance under non-clinical conditions.3 However, I have witnessed several events that have "pushed back the boundaries" of this common practice.
The full article is accessible to AMA members and paid subscribers. Login to read more or purchase a subscription now.
Please note: institutional and Research4Life access to the MJA is now provided through Wiley Online Library.
Publication of your online response is subject to the Medical Journal of Australia's editorial discretion. You will be notified by email within five working days should your response be accepted.