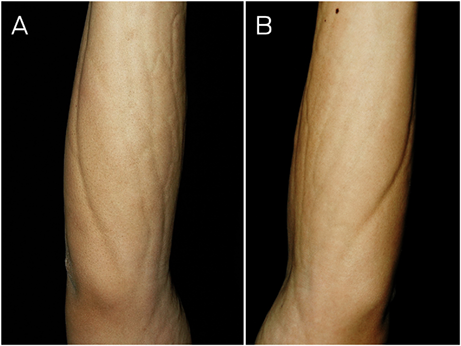 The full article is accessible to AMA members and paid subscribers. Login to read more or purchase a subscription now.
Please note: institutional and Research4Life access to the MJA is now provided through Wiley Online Library.
1. Pinal‐Fernandez I, Selva‐O' Callaghan A, Grau JM. Diagnosis and classification of eosinophilic fasciitis. Autoimmun Rev 2014; 13: 379‐382.
2. Mango RL, Bugdayli K, Crowson CS, et al. Baseline characteristics and long‐term outcomes of eosinophilic fasciitis in 89 patients seen at a single center over 20 years. Int J Rheum Dis 2020; 23: 233‐239.
3. Fruchter R, Mazori DR, Femia AN. Groove sign of eosinophilic fasciitis. J Clin Rheumatol 2017; 23: 169.
Publication of your online response is subject to the Medical Journal of Australia's editorial discretion. You will be notified by email within five working days should your response be accepted.