A 7‐year‐old girl presented to the emergency department with fever and right forearm redness. Physical examination revealed a traumatic wound on her right fourth finger, tender erythema of the affected finger (Figure, red arrow), dorsum of the hand, and a linear red streak extending to the elbow (Figure, white arrows), with one palpable tender supratrochlear lymph node (1 × 1 cm). The range of motion of the finger was limited. Staphylococcus aureus infection was confirmed by pus culture. A clinical diagnosis of acute lymphangitis — an infection of the lymphatic vessels — was made.1,2 The patient was successfully treated with oral dicloxacillin and elevation of the forearm.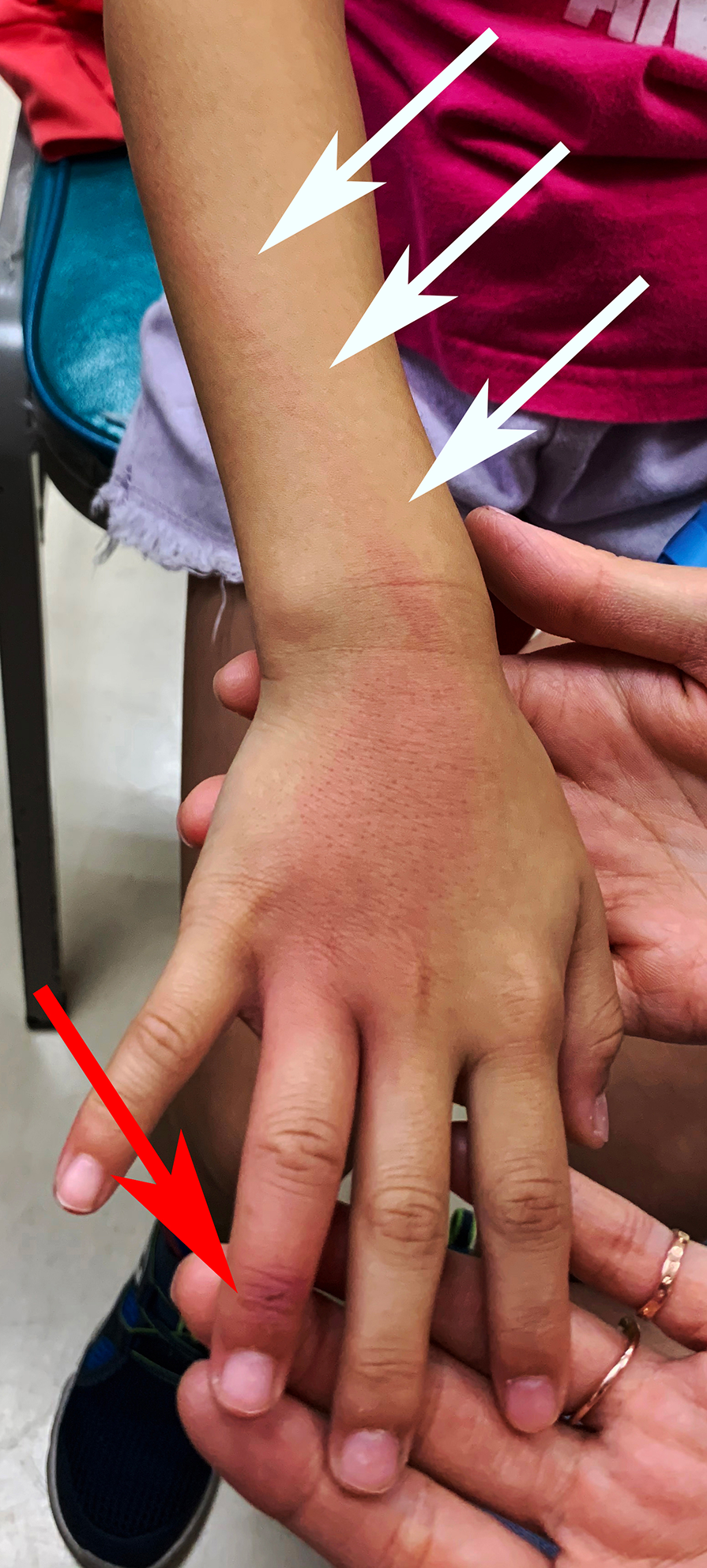 The full article is accessible to AMA members and paid subscribers. Login to read more or purchase a subscription now.
Please note: institutional and Research4Life access to the MJA is now provided through Wiley Online Library.
Publication of your online response is subject to the Medical Journal of Australia's editorial discretion. You will be notified by email within five working days should your response be accepted.