A 6‐month‐old female infant with atopic dermatitis presented with multiple erythematous papules and vesicles with crusts on the perioral area, trunk and extremities (Figure). The distribution of the new skin eruptions was almost on the same areas of atopic dermatitis. She was afebrile with mildly decreased appetite and activity. The polymerase chain reaction (PCR) tests for throat and vesicle fluid were positive for coxsackievirus A6 but negative for herpes simplex virus, confirming diagnosis of eczema coxsackium. After topical corticosteroid, topical antibiotics, and adequate hydration, the skin lesions resolved within 2 weeks. Eczema coxsackium is commonly caused by coxsackievirus A6 in patients with atopic dermatitis.1 Differential diagnoses include varicella zoster infection, eczema herpeticum, and bullous impetigo. PCR testing for enterovirus detection of the vesicle fluid helps to differentiate eczema coxsackium from eczema herpeticum. Early diagnosis can prevent inappropriate use of antibiotics or acyclovir.2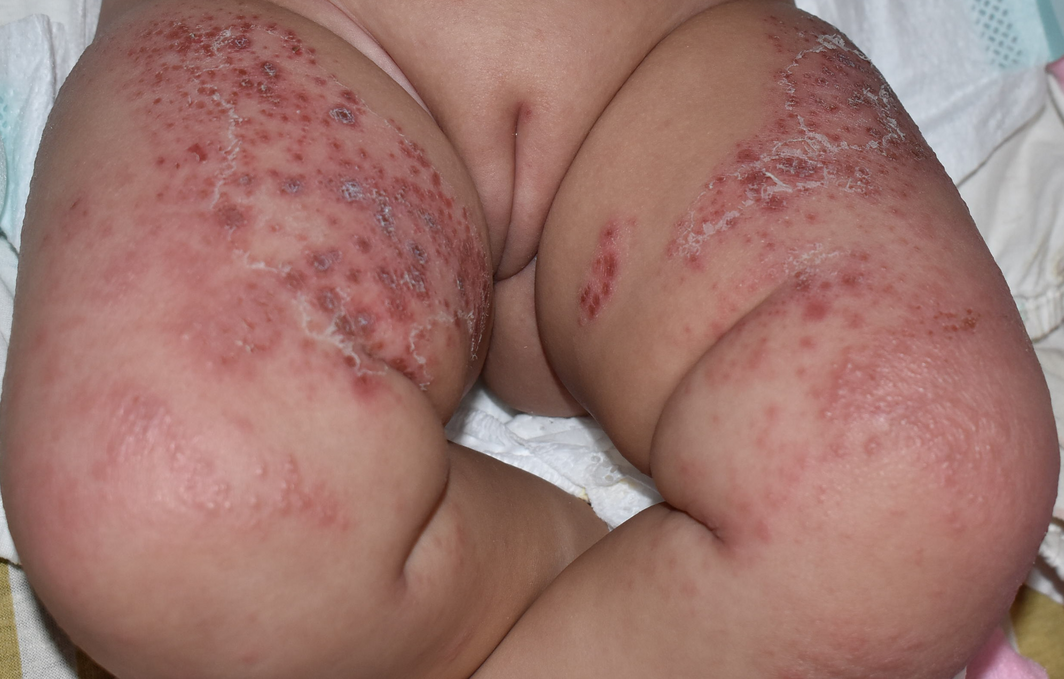 The full article is accessible to AMA members and paid subscribers. Login to read more or purchase a subscription now.
Please note: institutional and Research4Life access to the MJA is now provided through Wiley Online Library.
Publication of your online response is subject to the Medical Journal of Australia's editorial discretion. You will be notified by email within five working days should your response be accepted.