A 29‐year‐old Korean woman presented with a pruritic, reticulate, red‐brown, papular eruption overlying her clavicle and neck, occurring in the setting of carbohydrate restriction (Figure, A and B). Medical history included polycystic ovarian syndrome, impaired fasting glucose, and anorexia nervosa (in remission). Biopsy revealed non‐specific changes and a clinical diagnosis of prurigo pigmentosa was made. Rapid resolution occurred with minocycline and re‐introduction of complex carbohydrates.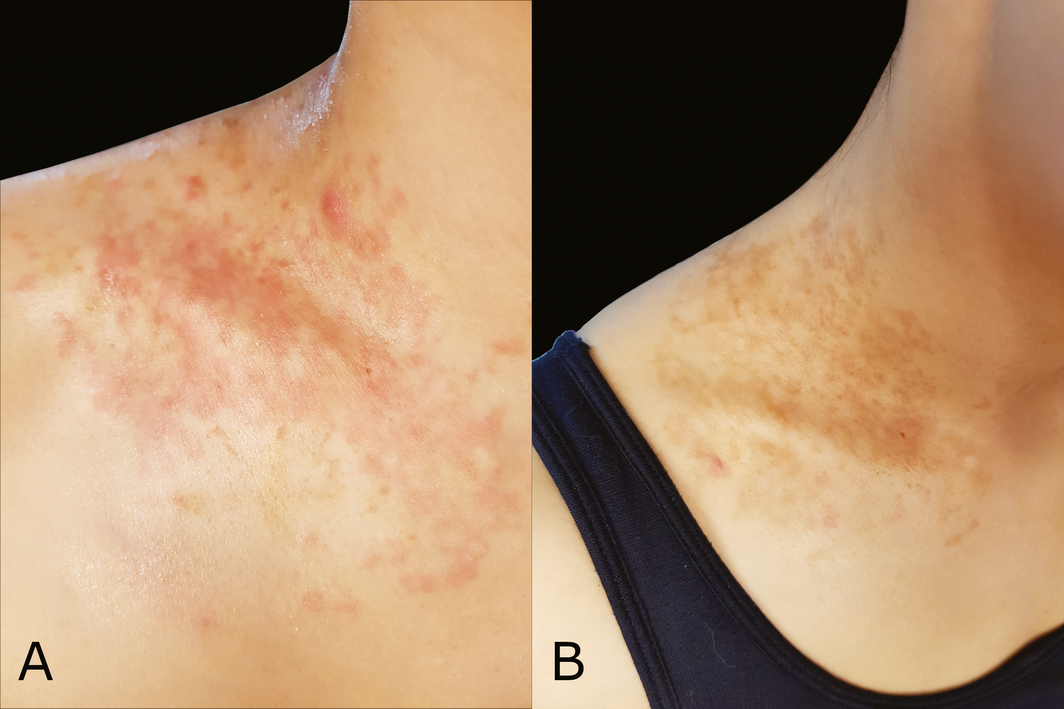 The full article is accessible to AMA members and paid subscribers. Login to read more or purchase a subscription now.
Please note: institutional and Research4Life access to the MJA is now provided through Wiley Online Library.
Publication of your online response is subject to the Medical Journal of Australia's editorial discretion. You will be notified by email within five working days should your response be accepted.