A 74‐year‐old Vietnamese man presented with a 1‐year history of pruritic nodules on his feet. There was no history of gastrointestinal cancer or hereditary palmoplantar keratoderma. Examination found bilateral, focal, palmoplantar keratoses of the soles (~ 6 × 8 cm), with mild palmar involvement (~ 1 × 1.5 cm) (Figure). The differential diagnoses were psoriasis, lichen planus and verrucae vulgaris, but there were no other clinical features consistent with these conditions.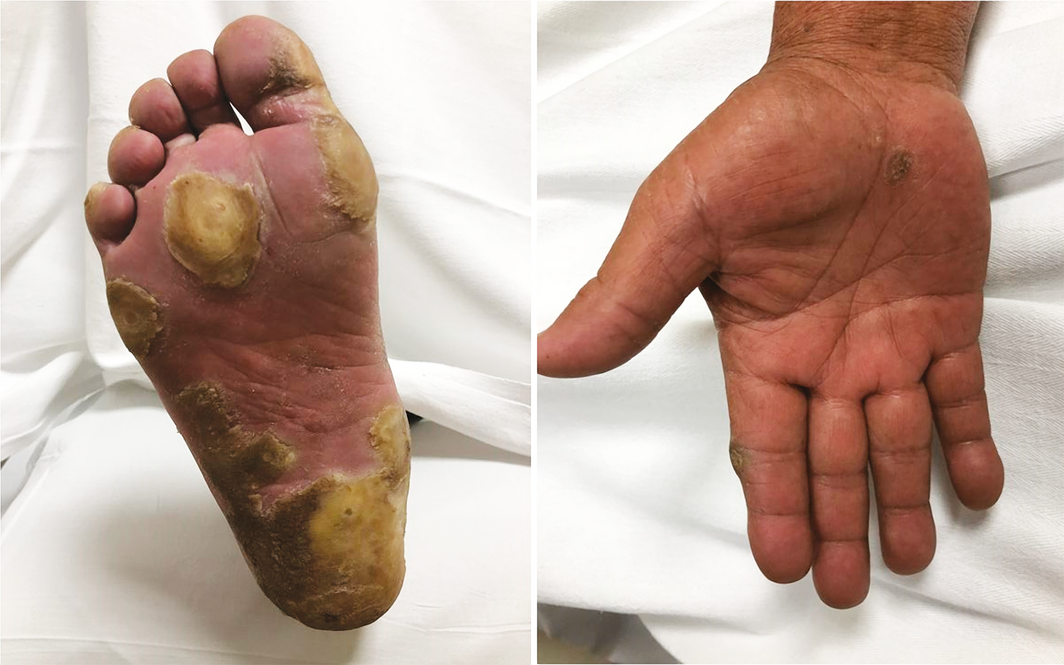 The full article is accessible to AMA members and paid subscribers. Login to read more or purchase a subscription now.
Please note: institutional and Research4Life access to the MJA is now provided through Wiley Online Library.
Publication of your online response is subject to the Medical Journal of Australia's editorial discretion. You will be notified by email within five working days should your response be accepted.