A frail 92-year-old woman presented with pelvic and femoral fragility fractures after a fall. She had synchronous gross abdominal distension which was diagnosed as ascites. Computed tomography was requested to exclude malignancy before performing paracentesis.
Formal imaging showed a large intraperitoneal structure. The 4-Hounsfield unit attenuation was consistent with simple fluid. However, identification of septations, together with rim enhancement, led to a revised diagnosis of a cystic mass. The lesion measured 24 cm × 28 cm × 33 cm and, at an estimated volume of 16 L, displaced most of the abdominal and pelvic viscera. Fortunately, this was recognised before paracentesis.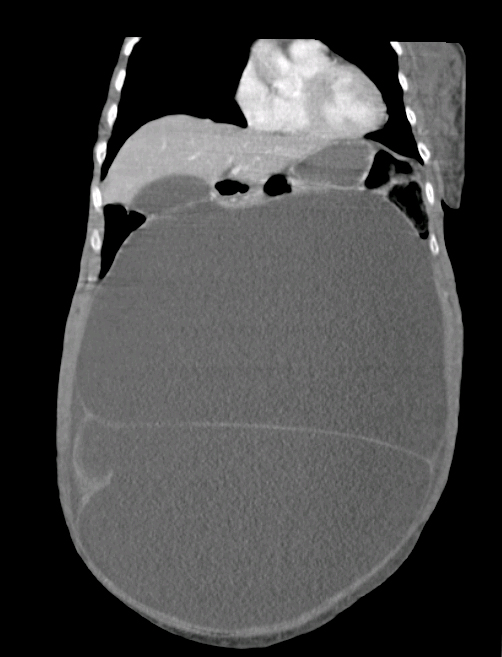 Publication of your online response is subject to the Medical Journal of Australia's editorial discretion. You will be notified by email within five working days should your response be accepted.