Jeremy Bunker, MB BS, FRACGP, was born in Swindon, England, on 10 August 1957 and came to Sydney at the age of 2. Educated at Epping Boys High School, he completed Year 12 in 1975 and, as an accomplished pianist, initially studied at the Sydney Conservatorium of Music. During this time, Jeremy decided he wanted to pursue a medical career and enrolled in medicine at the University of New South Wales. He obtained a first class honours degree in 1983 and was awarded the University Medal, the Wallace Wurth Prize for General Proficiency throughout the Medical Course, the Paediatrics Staff Prize and the Australasian Faculty of Occupational Medicine Prize.
Jeremy's broad interests and genuine liking of people made general practice a natural career choice. After completing his residency at the Prince of Wales Hospital, he set up practice in 1986 in Ultimo with his friend and colleague Dr Kathleen Burns. In 1994, Jeremy attained Fellowship of the Royal Australian College of General Practitioners.
First as a general supervisor in 1992 and then as a medical educator in 1996, Jeremy became involved in the Royal Australian College of General Practitioners Training Program, where he helped mentor many registrars in both the science and art of general practice.
Over the next 15 years, Jeremy took on many academic and leadership roles in general practice. In 2003, he left the Ultimo practice and was appointed the foundation Director of Training at the Sydney Institute of General Practice Education and Training, which later became GP Synergy. At this time, he also joined the General Practice Unit at Fairfield Hospital as Staff Specialist, where he pursued his interests in chronic disease management and the integration of health service delivery. At a local level, Jeremy served as Chair and as Director of the Central Sydney GP Network. In 2010, he received the RACGP award for Best General Practice Research Article in the Australian Family Physician Journal.
Jeremy's wit, extraordinary facilitation skills, humility, openness and compassion made him a truly exceptional educator. He died in Sydney of lung cancer on 4 May 2011, and is survived by his partner Max, and his children Sophie, Tim and Amelia.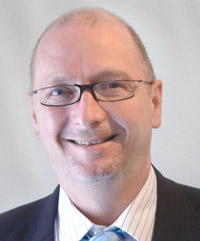 Publication of your online response is subject to the Medical Journal of Australia's editorial discretion. You will be notified by email within five working days should your response be accepted.