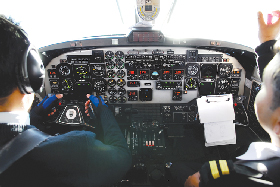 According to a US study, routine adoption of safety practices used by aircrew may help reduce surgical mortality. In 2006, a training program focusing on checklists and team-work was implemented at 74 surgical facilities in the Veterans Health Administration. Theatre staff (anaesthetists, nurses, technicians and surgeons) all attended the training together, which included strategies such as routine preoperative briefings and postoperative debriefings, challenging each other when identifying safety risks, recognising red flags and stepping back to reassess a situation. The training also facilitated more open communication in theatre and encouraged all team members to speak up if they had a safety concern. Facilities participating in the program experienced an 18% reduction in annual patient mortality (RR, 0.82; 95% CI, 0.76-0.91; P = 0.01) compared with a 7% decrease among the 34 facilities that had not yet undergone training (RR, 0.93; 95% CI, 0.80-1.06; P = 0.59).
The full article is accessible to AMA members and paid subscribers. Login to read more or purchase a subscription now.
Please note: institutional and Research4Life access to the MJA is now provided through Wiley Online Library.
Publication of your online response is subject to the Medical Journal of Australia's editorial discretion. You will be notified by email within five working days should your response be accepted.