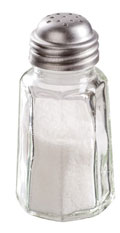 A population-wide reduction of 3 g salt per day could save up to $24 billion in annual health care costs, according to a US study. Dietary intake of salt by Americans is estimated to be double that recommended, with processed foods being the major source. The researchers used mathematical modelling to predict that reducing salt intake by 3 g a day (1200 mg sodium) would cut the annual number of new cases of coronary heart disease by 60 000, comparable to the impact of a 50% reduction in smoking. New cases of myocardial infarction and stroke would be reduced by 54 000 and 32 000 per year, respectively. The benefits are expected to extend to most of the population regardless of age or sex. As salt reduction on an individual basis is notoriously unsuccessful, the authors recommend government regulation to restrict salt levels in processed foods as an urgent public health target.
The full article is accessible to AMA members and paid subscribers. Login to read more or purchase a subscription now.
Please note: institutional and Research4Life access to the MJA is now provided through Wiley Online Library.
Publication of your online response is subject to the Medical Journal of Australia's editorial discretion. You will be notified by email within five working days should your response be accepted.