Abstract
Objective: To describe fall-related injuries due to pets in an older population.
Design: Case series.
Participants and setting: Patients aged 75 years and over presenting to the emergency department of a metropolitan hospital in northern Sydney over 18 months, with a fracture directly related to their pet.
Main outcome measures: Type of fracture; circumstances of injury.
Results: 16 cases (mean patient age, 81 years) are described; 13 (81%) involved women. Animals of five species were involved, with cats and dogs being the most common pet hazard.
Conclusions: Pets are a potential environmental hazard in the occurrence of fall-related injuries in older people, with dogs and cats most likely to be involved. Women appear more likely than men to be injured.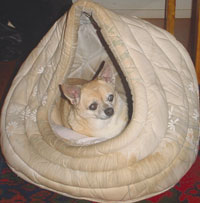 1. Headey B. Pet ownership: good for health? [editorial]. Med J Aust 2003; 179: 460-461. <MJA full text>
2. Nair BR, Flynn B. Pet owners and risk factors in cardiovascular disease [letter]. Med J Aust 2004; 180: 144. <MJA full text>
3. Guideline for the prevention of falls in older persons. American Geriatrics Society, British Geriatrics Society, and American Academy of Orthopedic Surgeons Panel on Falls Prevention. J Am Geriat Soc 2001; 49: 664-672.
4. Clemson L, Roland M, Cumming RG. Types of hazards in the homes of elderly people. Occupat Ther J Res 1997; 17: 200-213.
5. Australian Bureau of Statistics. Australian social trends 1995. Culture and leisure. Special feature: household pets. Canberra: ABS, 2002. Available at: www.abs.gov.au/ (accessed Sep 2004).
Publication of your online response is subject to the Medical Journal of Australia's editorial discretion. You will be notified by email within five working days should your response be accepted.