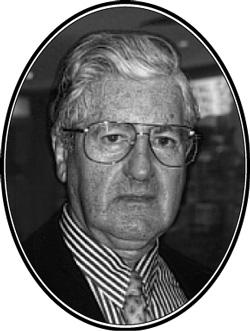 Henry Hudson was born in Santiago, Chile, on 2 February 1933. He studied medicine at the University of Chile, graduating in 1959. In the same year he began a residency at the Institute of Neurosurgery in Santiago under Professor A Asenjo, cofounder of the prestigious Journal of Neurosurgery.
From 1966, under a British Council scholarship, he did postgraduate work in neurosurgery at the University of Edinburgh, Queen's Square Hospital (London) and the Radcliffe Infirmary (Oxford).
In 1969, Henry returned to the Institute of Neurosurgery in Chile as a neurosurgeon. Two years later, the worsening political and economic situation in Chile led him to accept an invitation to come to Australia to work as a Neurosurgical Registrar at Sydney's Royal Prince Alfred Hospital. In 1974, he gained Fellowship of the Royal Australasian College of Surgeons in Neurosurgery, and in the following year began work at Concord Hospital (at the time, primarily a hospital for war veterans). It was at this hospital, with numerous patients suffering from back problems, that, 10 years later, he began to develop a unique specialty in microneurosurgery of the spine. By 1994, he was Head of the Department of Neurosurgery, but he retired in April of that year to work full-time on the development of microneurosurgery of the spine at the Mater Misericordiae Hospital in North Sydney.
Using the operating microscope, specially developed surgical instruments and a rigid diagnostic protocol, Henry (with supporting radiologists) was able to precisely locate compressed nerve roots in the lateral recess of the spine and decompress them in a manner that was minimally invasive to the surrounding muscles and tissue. He took a keen interest in developments of the procedure in the United States and Europe, where it has become the procedure of choice.
By limiting the size of the incision and reducing the operative damage to the paravertebral muscles, he enabled his patients to recover with less pain and at a much faster rate than they would have after conventional surgery. The procedure reduced postoperative complications from the usual 4% to around 1%. It was of particular value for patients who were elderly or unwell, and revitalised the careers of many professional footballers.
Henry died of cancer on 4 November 2001 and is survived by his wife, Ana Maria, and children Paul, Henry and Mary Ann. To the end he was a caring man, a humanitarian, a brilliant surgeon and a true gentleman, who deserves his place in the annals of medical history. He was made a Member of the Order of Australia posthumously in the 2002 Queen's Birthday Honours list for "service to neurosurgery, particularly as a pioneer of minimally invasive surgical techniques for spinal conditions".
Publication of your online response is subject to the Medical Journal of Australia's editorial discretion. You will be notified by email within five working days should your response be accepted.