BA(Hons), BMed, MHP, PhD, FRACP, FRACMA, GAICD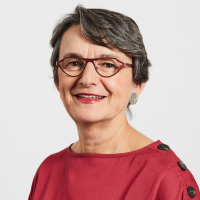 Anne is a Gastroenterologist and a Conjoint Professor School of Medicine and Public Health, University of Newcastle. She is the Chief Medical Officer at the Australian Commission on Safety and Quality in Health Care, providing expert clinical advice for the wide range of programs managed by the organisation, and leads the development of the Australian Atlas of Healthcare Variation series.
Anne has a longstanding interest in ways to increase the appropriateness of health care, and in the implementation of change in health care settings. Anne has significant operating and leadership experience in a range of healthcare settings.
In September 2021 Anne was appointed Chair of the new Australian Government Medicare Benefits Schedule (MBS) Review Advisory Committee (MRAC).