Laureate Professor Nicholas J. Talley AC, MB BS (Hons)(NSW), M MedSc (Clin Epi)(Newc), MD (NSW), PhD (Syd), FRACP, FAFPHM, FRCP (Lond), FRCP (Edin), FACP, FACG, AGAF, FAHMS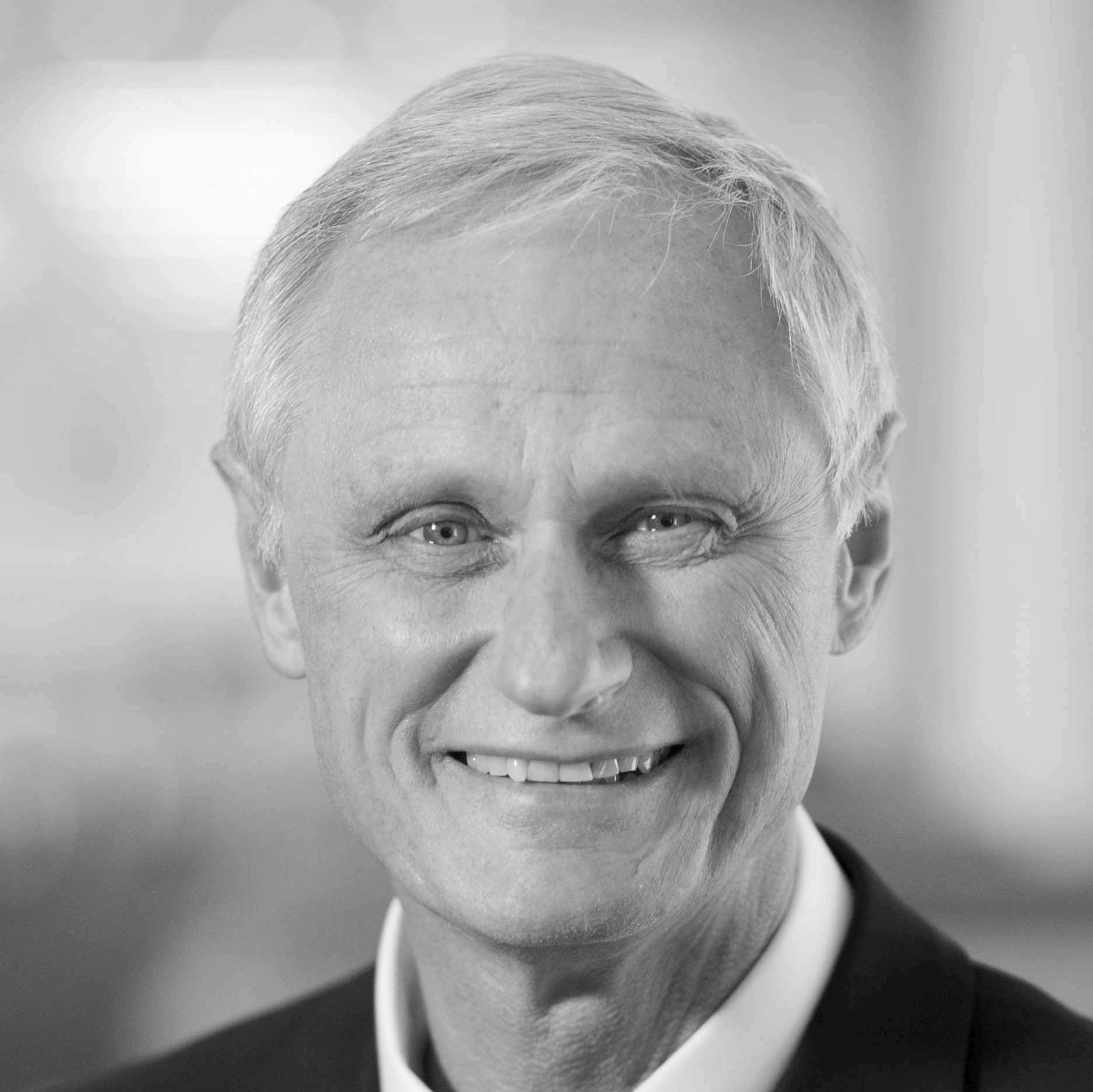 Laureate Professor Nick Talley an expert clinician, educator and researcher, with extensive experience as a leader in the medical and University sectors. He previously held an appointment as Pro Vice-Chancellor (and Dean) of the Faculty of Health and Medicine at the University of Newcastle from 2010-2015, and was seconded to be the Deputy Vice-Chancellor-Research (Acting) at the University of Newcastle from June 2013 to March 2014 and was Pro-Vice Chancellor, Global Research from 2016 – Dec 2019.
Professor Talley is a neurogastroenterologist, has published over 1000 papers in the peer-reviewed literature, and is considered one of the world's most influential clinician-researchers (H index 139, Scopus Dec 2019). He is the Editor-in-Chief of the Medical Journal of Australia (since 2015). He is also a leading medical educator and the author of the highly regarded textbooks Clinical Examination and Examination Medicine. In June 2014, Professor Talley was inaugurated as one of the first 15 Fellows of the Australian Academy of Health and Medical Sciences (FAHMS) and was elected to the Executive of the Academy.
On Australia Day 2018, Professor Talley was honoured with the Companion of the Order of Australia for "For eminent service to medical research, and to education in the field of gastroenterology and epidemiology, as an academic, author and administrator at the national and international level, and to health and scientific associations."
Professor Talley was on the consultant staff at Mayo Clinic for 12 years in Rochester, MN where he held the rank of Professor of Medicine and Professor of Epidemiology, and was Chair of the Department of Internal Medicine at Mayo Clinic in Jacksonville, Florida from 2007-2010. He was the Foundation Professor of Medicine at the University of Sydney, Nepean Hospital for nearly a decade.
Professor Talley is a Senior Staff Specialist and gastroenterologist at John Hunter Hospital and attends clinic and lists on a weekly basis. He currently holds adjunct research appointments as Professor at Mayo Clinic, University of North Carolina and the Karolinska Institute. He is a Fellow of the Royal Australasian College of Physicians (and Past President 2014-2016), the Royal College of Physicians (both London and Edinburgh), the American College of Physicians, the American College of Gastroenterology and the American Gastroenterological Association. He is an Honorary Fellow of the Royal College of Physicians of Ireland.
Positions and Honours
Current Leadership Positions:
Editor-in Chief, Medical Journal of Australia
Member, MBS Taskforce (Ministerial Appointment)
Member, Research Committee, NHMRC (Ministerial Appointment)
Recent Leadership Positions:
Honorary Treasurer and Member of the Board: Academy of Health and Medical Sciences
Chair, Council of Presidents of Medical Colleges (CPMC) (2015-2017)
President, The Royal Australasian College of Physicians (2014-2016)
President-Elect, The Royal Australasian College of Physicians, (2012-2014)
Acting Deputy Vice-Chancellor (Research and Innovation) University of Newcastle, 2013-2014
Chair of the Department of Internal Medicine, Mayo Clinic Florida, USA, 2007-2010
Member of the Rome Foundation Board for 17 years
Editor-in-Chief of Alimentary Pharmacology and Therapeutics (major UK Medical Journal)
Editor-in-Chief of the American Journal of Gastroenterology (major USA Medical Journal)
Hunter Medical Research Institute, Board Director (2010-2014)
Board Member, SAX Board
Board Member, GESA (Gastroenterological Society of Australia)
Director, Priority Research Centre, Digestive Health and Neurogastroenterology
Honours and Awards (last 10 years)
| | |
| --- | --- |
| 2006 | Distinguished Research Prize for 2006, Gastroenterological Society of Australia |
| 2006 | Professor of Epidemiology, Mayo Clinic College of Medicine, USA |
| 2006 | Mayo Clinic, Department of Internal Medicine Research Mentorship Award |
| 2007 | Convocation Medal for Professional Excellence, University of Newcastle |
| 2009 | Health Care Hero, Jacksonville Business Journal |
| 2010 | Vikit Viranuvatti Lecture, Thailand |
| 2010 | Bill Silverman Prize 2010, for "Errors in the conduct of systematic reviews of pharmacological interventions for irritable bowel syndrome" Am J Gastroenterol 2010; (105):280-88 (with Dr's Ford, Moayyedi and Guyatt). |
| 2011 | Rome Foundation Board Lifetime Award |
| 2014 | Elected (among the first 15) Fellow, Academy of Health and Medical Sciences. |
| 2014 | Rome Foundation Ken Heaton Award - Paper Most Cited on Functional GI and Motility Disorders, 2012 (to first author Natasha Koloski), |
| 2014 | American Gastroenterological Association (AGA) Distinguished Educator Award. |
| 2014 | Newcastle Innovation Excellence in Innovation Award |
| 2014 | NSW Excellence in Biological Sciences Prize (Cell and Molecular, Medical and Veterinary and Genetics) |
| 2015 | Fellow, Academy of Medicine, Singapore |
| 2015 | Fellow, Royal College of Physicians of Ireland |
| 2015 | Laureate Professor, University of Newcastle, Australia |
| 2016 | Ray Clouse Prize: NJ Talley for Best Research Publication. Rome Foundation |
| 2016 | David Sun Lecture, American College of Gastroenterology |
| 2017 | Master of the American College of Gastroenterology, ACG, USA. |
| 2017 | Finalist for the 2017 GSK Award for Research Excellence. |
| 2017 | Australia's most cited academic. Google Scholar November 2017 |
| 2018 | NSW Premiers Prize for the NSW Scientist of the Year 2018 |
| 2018 | Peter Wills Medal 2018 by Research Australia |
| 2019 | Honorary membership of the Hungarian Society of Gastroenterology |
| 2019 | Australian Doctors Federation – Bruce Shepard Medal. To recognise outstanding contribution to independent medicine and the highest ideals of the Australian medical profession |
| 2019 | Recognized as an Expertscape World Expert in Helicobacter Infections. Expertscape's algorithms - top 0.1% of scholars writing about Helicobacter Infections over the past 10 years, a level we label as "World Expert." |
Disclosures (December 2019 – past 3 years)
Grant / Research Support:
HVN National Science Challenge NZ (no financial support) March 2019
Commowealth Diagnostics (International) Inc (IBS) (2017)
Abbott Pharmaceuticals (IBS) (2017)
Janssen (Constipation) (2017)
Prometheus (IBS) (2017)
Pfizer (at Mayo Clinic) (2017)
Rome Foundation (2017)
Salix (at Mayo Clinic) (2017)
Patents:
Biomarkers of irritable bowel syndrome (#12735358.9 -1405/2710383 and (#12735358.9 -1405/2710384)
Licensing Questionnaires (Mayo Clinic) Talley Bowel Disease Questionnaire, Mayo Dysphagia Questionnaire
Nestec European Patent Application No. 12735358.9
Singapore 'Provisional' Patent   NTU Ref: TD/129/17 "Microbiota Modulation Of BDNF Tissue Repair Pathway"
Editorial
Medical Journal of Australia (Editor in Chief)
Up to Date (Section Editor)
Precision and Future Medicine, Sungkyunkwan University School of Medicine, South Korea
Consultancies
Aviro Health (Digestive health) (2019)
ARENA Pharmaceuticals (2019)
Anatara Life Sciences, Brisbane (2019)
Allergens PLC (GI Development Programs) (2017)
Allakos (gastric eosinophilic disease) (2019)
Adelphi values (functional dyspepsia working group to develop a symptom based PRO instrument) (2017)
Censa, Wellesley, MA, USA (2019)
Cadila Pharmaceuticals (CME) (2019)
Danone (Probiotic) (2018)
Dr. Reddy's Laboratories (Webinar) (2017)
GI therapies (non-invasive device company, consultant and options) (2017)
IM Health Sciences and Peppermint oil (2017)
Napo Pharmaceutical (2017)
Outpost Medicine (2017)
Planet Innovation (Gas capsule) (2019)
Progenity Inc. San Diego, (USA 2019)
Sanofi-aventis, Sydney (2019)
Samsung Bioepis (2017)
Synergy (IBS) (2017)
Takeda, Japan (gastroparesis) (2019)
twoXAR (2019)
Viscera Labs, (USA 2019)
Theravance (gastroparesis) (2017)
Committees
Australian Medical Council (AMC) Council Member (2016-2019)
MBS Review Taskforce (current)
NHMRC Principal Committee, Research Committee (2016-2021)
Asia Pacific Association of Medical Journal Editors (APAME) (current)
GESA Board Member. Gastroenterology Society of Australia (2019)
Miscellaneous
Avant Foundation (judging of research grants)
Community and patient advocacy groups
Advisory Board, IFFGD (International Foundation for Functional GI Disorders)