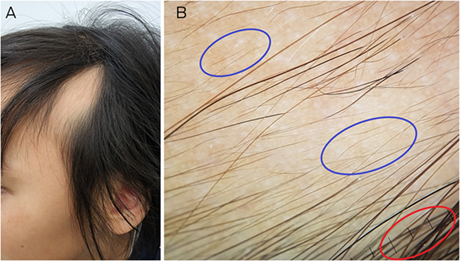 The full article is accessible to AMA members and paid subscribers. Login to read more or purchase a subscription now.
Please note: institutional and Research4Life access to the MJA is now provided through Wiley Online Library.
1. De Campos JG, Oliveira CM, Romero SA, et al. Use of dermoscopy in the diagnosis of temporal triangular alopecia. An Bras Dermatol 2015; 90: 123‐125.
2. Viswanath V, Kalambe V, Sanap D. Congenital triangular alopecia: clinical and dermoscopic differentials. Indian J Paediatr Dermatol 2019; 20: 75‐77.
Publication of your online response is subject to the Medical Journal of Australia's editorial discretion. You will be notified by email within five working days should your response be accepted.