A 1‐year‐old boy presented with a 6‐month history of a brown plaque on his left forearm (Figure, A). His parents reported variation in the size of the plaque and a single episode of unprovoked generalised flushing. On examination, stroking the plaque led to an immediate urticated reaction (Figure, B) — a response known as Darier sign, observed in cutaneous mastocytosis. Given the episode of flushing, a serum tryptase test was completed, returning a normal result (12.6 µg/L; reference interval, < 13.5 µg/L). His presentation was in keeping with a mastocytoma. Cutaneous mastocytosis in childhood generally follows a self‐resolving course but adult presentations require exclusion of mast cell leukaemia.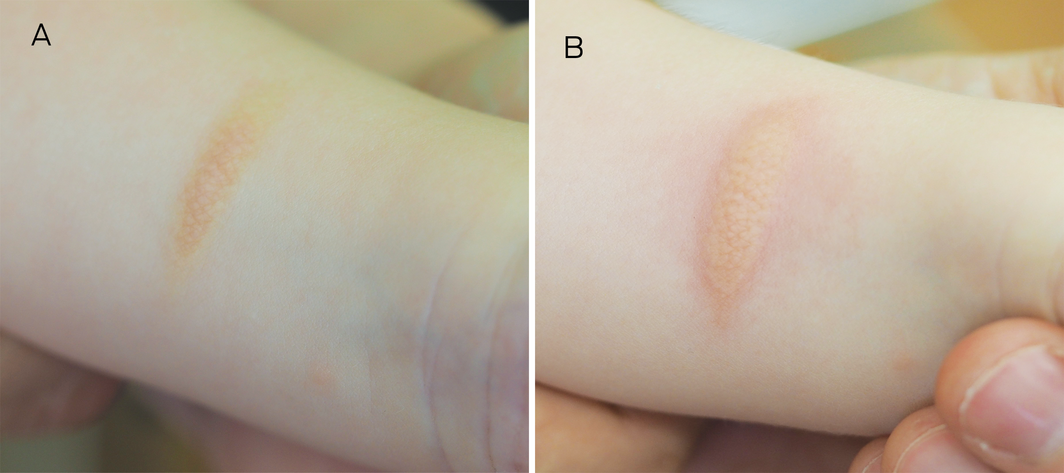 The full article is accessible to AMA members and paid subscribers. Login to read more or purchase a subscription now.
Please note: institutional and Research4Life access to the MJA is now provided through Wiley Online Library.
Publication of your online response is subject to the Medical Journal of Australia's editorial discretion. You will be notified by email within five working days should your response be accepted.