David Healy was born in Melbourne on 30 September 1948. He studied at Monash University, graduating in medicine in 1973 and completing a PhD on human prolactin physiology in 1979.
After commencing training in obstetrics and gynaecology at the Royal Women's Hospital, Melbourne, David completed his training at the National Institutes of Health in the United States and the Simpson Memorial Maternity Pavilion in Edinburgh, Scotland. In 1985, he was the first obstetrician and gynaecologist to be awarded a Wellcome Trust Senior Research Fellowship in Clinical Science.
David became Professor of Obstetrics and Gynaecology at Monash University in 1990, was Associate Clinical Dean of Medicine from 1991 until 1994, and was appointed Chair of Obstetrics and Gynaecology in 1993. In 2002, he became Chair of the Australian University Departments of Obstetrics and Gynaecology and was awarded an Honorary Fellowship of the Royal College of Surgeons for his many achievements.
He was an accomplished cricketer in his younger years and a passionate supporter of the Essendon Bombers. One of his great qualities was his unwavering and enthusiastic belief in young talent. He enjoyed teaching, supervising and mentoring countless medical students and obstetrics and gynaecology trainees. He published 255 research articles, wrote 78 book chapters and edited eight books.
David served on the boards of the Australian Gynaecological Endoscopy Society, the Perinatal Society of Victoria and the World Endometriosis Society. He was President of the Fertility Society of Australia in 1995 and served for many years as Chair of the Royal Australian and New Zealand College of Obstetricians and Gynaecologists Research Foundation. In 2008, he was Chair of the World Congress on Endometriosis held in Melbourne. His proudest achievement was being elected President of the International Federation of Fertility Societies in 2007 — the first time in its 60-year history that an Australian headed the organisation.
On 25 May 2012, David passed away in Melbourne, too early, with many projects unfinished. He has nevertheless left us with an enormous legacy in women's health in Australia and internationally.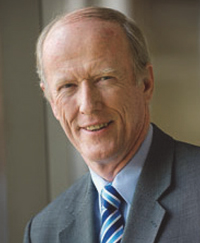 Publication of your online response is subject to the Medical Journal of Australia's editorial discretion. You will be notified by email within five working days should your response be accepted.